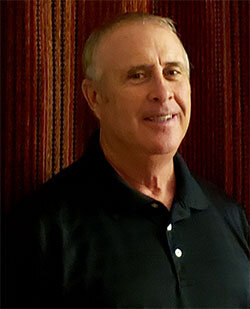 Rev. Rodger Anderson – Executive Director
By 2002 I found myself at Teen Challenge broken and totally stripped of family, businesses, and everything I worked for all my life. God used the TC staff to help restore me and my family. I graduated from TC in 2003 and began working as TC Intern.  I am grateful to Teen Challenge for helping me become a man of character and integrity. I am blessed with a beautiful Godly wife Monica, who is also an ordained minister. We served as a team for several years in foster care ministering to young children and teenagers. Teen Challenge has truly impacted my children, family, and friends. This has truly been an amazing journey with God!  For me, there is no better ministry than helping men, women, children, and youth to get their lives back on track!
Jeff Pirtle – Therapist and Administrator
Jeff was born and raised in Borger, Texas, a small town in the Texas panhandle. He earned his Bachelor's degree in Human Development and Family Studies from Texas Tech University in 1985 and his Master's degree in Educational Psychology from Tech in 1990. He holds licenses as a Licensed Professional Counselor, a Licensed Marriage and Family Therapist, and a Licensed Child Care Administrator. For the past 30 years, he has worked in numerous inpatient and outpatient settings and has gained a great deal of experience in many different aspects of therapeutic care. Jeff has specialized in working with adolescent males and their families for the majority of his professional career. He was the Administrator and Clinical Director of a residential program for at risk adolescent boys for over 20 years and has maintained a successful private practice since 1993. Jeff has been married to his wife, Tiffany since 1990 and they have two adult children.
Jake White – Campus Director
My heart is for young men to come to Christ. I was a troubled teen and didn't have any men or women of God around me to help me overcome the problems in my life. Growing up with a rough background, the Lord uses my testimony to show that it doesn't matter what has happened in your life, that Christ can heal and change anyone's heart. When Christ changed my life, I knew I wanted to work with troubled teens. Today I am doing that, and I feel truly blessed to be working for the Lord and helping his children come to know him.
Alfred Carter – Education Department
Alfred Carter was born and raised in Bastrop, Texas where he attended and graduated school. He then moved to Waco where he attended TSTI. During his working career, he worked for IBM for 10 years, and retired as the facility manager for Bastrop ISD after 28 years, then worked 3 extra years as a contractor. He has been married to the same woman 33 years, and has 6 children.
Rev. Floyd Miles – Advisor (remote)
Floyd completed Bible school and seminary where he met his lovely wife Mary. They have been married for over 25 years and have 4 children. Floyd worked at Teen Challenge New England for nearly 20 years and started the first Teen Challenge center in Connecticut and an inner-city Assemblies of God church. Floyd has also served as a Senior Pastor and is a Licensed Addictions Counselor.